Search Results
Displaying results for 'Midwest Region':
---
American Indian Health and Family Services has been providing comprehensive, culturally integrated services to the Detroit, MI, area since 1978. The Sacred Roots program uses the traditions and wisdom of ancestors to help build a legacy of food sovereignty and wellness in the Southeastern Michigan community. This project focuses on community engagement in a unified effort to build healthier relationships, habits, and environments. The Community Advisory Council helps to increase people's voice and actions in AIHFS programming and services, including the Sacred Roots Program. The Food Sovereignty and Wellness Programs are comprised of various projects including policy and environmental change ...
---
The Mission of the Cansayapi Wozani Ti (Lower Sioux Health Care Center) is to provide dignified, personalized, sustainable, and accessible services that proactively incorporate Dakota knowledge and wisdom to promote whole health and wellness. They have increased access to traditional foods, have expanded the community garden, and incorporated food sovereignty efforts into one of their priority health concerns within their community health strategic plan.
---
For over twenty years, the Fond du Lac Gitigaan Program has provided plants, seeds, and training to the Fond du Lac community. The program started as a partnership with the University of Minnesota Extension Program. When funding ran out, the Fond du Lac Band took full ownership of the program. The Gitigaan program continues to be an integral part of the Band's Food Sovereignty Initiative and serves community members by holding classes related to growing, harvesting and preparing foods, tilling gardens and distributing plants and seeds to the community. The program provides more than 140 households with 27 various organic seeds, ...
---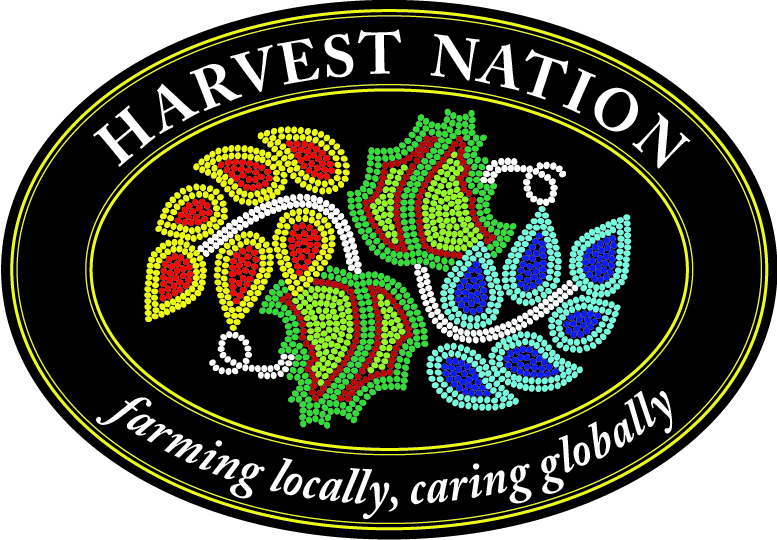 Harvest Nation was founded by four Indigenous women professionals and has been in the works for the past ten years. It will operate as a year-round Community Supported Agriculture (CSA) business through a vertical indoor aeroponic farm. The first growing facility will be located on the Iron Range in northern Minnesota to serve the Bois Forte Band of Chippewa's Nett Lake and Lake Vermilion Reservations, as well as the towns of Tower, Cook, Ely, Orr, Virgina, Eveleth. Harvest Nation hopes to be in production in 2020. The farm's revolutionary design makes healthy living a more realistic option in communities challenged ...
---
The Healthy Choices Program of the Center School in Minneapolis, Minnesota, provides a transformative education, grounded in indigenous life-ways and a love of learning. The program serves includes health screenings; nutritional information about healthy meals; access to organized athletics and exercise activities; mental, physical, emotional, and spiritual health education; and access to a hands-on Indigenous Garden. The program stresses an appreciation for healthy foods and emphasizes the importance decolonizing our diets.
---
Ho-Chunk Farms brings an innovative approach to utilizing farming to impact the Winnebago Tribal Community's health and wellness, economic opportunities, and educational components that connect the Community with its farming. Their Indian Corn Project provides seeds and resources to growers so that the cultural practice of growing traditional corn can be revived. Ho-Chunk Farms has distributed raised garden beds throughout the community. They partner with Little Priest College and offer seeds and technical assistance to community growers. The projects have resulted in a farmers market where growers can sell their products and community members can obtain food options that improve ...
---
The Indigenous Food Network is a group of organizations with a shared mission: to create a food sovereign system within the Native American community in the Minneapolis Phillips neighborhood. The IFN connects food producers, chefs, organizations, and tribes, in order to create a coordinated effort to improve access to healthy and indigenous foods. The IFN was also created to combat health issues, such as diabetes, by reversing out the colonized diet and reintroducing traditional food into the diet and into the community. This includes teaching youth about traditional and culturally appropriate food practices.
---
The Michigan Food Access Collaborative improves access to healthy and nutritious foods for households with children ages 3-11 in the Hannahville Indian Community in Michigan. Through this project, they have created Nutrition Prescription monthly classes, hosted traditional community meals and ESI presentations, and even launched a "Smoothie Day" at the school to get youth excited about nutritious food at an early age. The Collaborative also offers gardening and canning classes and incentives for shopping at the local farmers market, all increasing access to healthy, local food.
---
It is the first non-profit cooperative that produces traditional heirloom White Corn on the Oneida Reservation. We are not funded by the tribal government but we do have a free lease for 30 acres of land. Our group of 15 families of all ages were the first ones ever to get a free agricultural lease on tribal land. We are demonstrating that with adequate support, tribal members can make a difference in their community by taking the responsibility of growing traditional food for themselves and their families, build community, practicing traditional teachings, re establish trade routes with surrounding tribes and improve the ...
---
Oneida Community Integrated Food Systems (OCIFS) works to educate tribal communities about food related health risks, increase employment through youth and agricultural opportunities, support community development through food, and integrate Oneida and locally produced foods into community and institutions. Some of their projects include and Annual Youth Day on the Farm, where 6th graders tour and learn about agricultural operations; a Food Film Series educational opportunity about the interconnectedness of food, nutrition, and health; a Farm to School program that works collaboratively with the Oneida 4-H club as a Food Buyers group for Oneida schools; Growing Gardeners Workshops; an Oneida ...
---